Galvanized Seamless Pipe & Tubes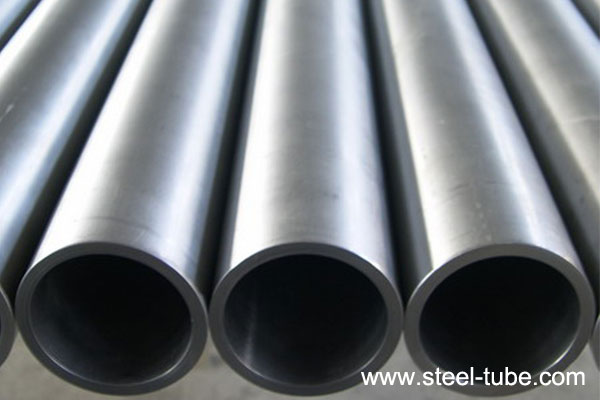 Galvanized pipe has been coated with a layer of zinc. The zinc provides a barrier against corrosion so that the pipe may be exposed to the outdoor environmental elements and be protected against damage from humidity.
Hot dip seamless pipe & tubes
The Redu seamless pipe is to make the molten metal and iron substrate reaction, the alloy layer, so that the substrate and coating combination of both. Hot-dip galvanizing is the first steel pickling, in order to remove the steel pipe surface of iron oxide, pickling, aqueous solution of ammonium chloride or zinc chloride or ammonium chloride and zinc chloride mixed aqueous solution tank cleaning, and then send into the hot dip tank. Hot dip galvanized coating uniformity, strong adhesion, and long life.
Cold-plated seamless pipe & tubes
Cold galvanized, electro-galvanized, galvanized the amount of small, only 10-50g/m2 of its own resistance to corrosion than hot dip galvanized pipe a lot of difference. Regular galvanized pipe manufacturers, in order to ensure the quality, most do not use electro-galvanized (cold-plated). Only those small-scale, outdated equipment and small businesses with electric galvanized, of course, their prices are relatively cheap. The Ministry of Construction has formally below, cold galvanized pipe to eliminate backward technology, the future not be allowed to cold galvanized pipe for water, gas pipes.
Galvanized seamless mechanical properties
The mechanical properties of steel is to ensure that an important indicator of the steel end-use properties (mechanical properties), it depends on the chemical composition and heat treatment of steel. Steel standards, according to different requirements, the provisions of the tensile properties (tensile strength, yield strength or yield point elongation) and hardness, toughness, user requirements, high and low temperature performance.
.
Full Specification for Seamless Pipe:
1. Fabrication Process
The "seamless" fabrication process follows several steps, depending on the applicable material specification.
These steps typically include (a) a forging is heated to white temperature, (b) the white-hot ingot is forged and
elongated into cylindrical bars, (c) the white-hot bars are pierced and sized to the right diameter and thickness,
(d) the pipe is hydrotested, (e) mechanical properties are verified against the material and procurement order
specifications, (f) the ends are beveled or threaded, and (g) the pipe is cleaned, marked, and readied for
shipment.
2. Material:
Carbon Steel, Alloy Steel, Stainless Steel, Alloy(Non-Ferrous)
3. Size Range:
1/2 ~ 24"(DN15 ~ DN 600)
4. Wall Thickness:
SCH10, SCH20, SCH30, STD, SCH40, SCH60, SCH XS, SCH80, SCH100,
SCH120, SCH140, SCH160, SCH XXS, SCH10S, SCH20S, SCH40S, SCH80S
5. Standards:
ASTM A53, ASTM A106, ASTM A333M, API 5L, ASTM A692, ASTM A519, SAE J524, BS 3059,
BS 3061, DIN 1629, DIN2391, DIN17175, JIS G3454, JIS G3456, JIS G3461, JIS G3460, JIS G3458
ASTM A213, ASTM A268, ASTM A312, ASTM A376, ASTM A789, JIS3448, JIS3459